The rise of ride-hailing applications has transformed the commuting habits of millions of citizens around the world. But its effects have been greater felt in developing countries where the amount of traffic has been increasing at an alarming rate; public transportation has become inefficient, inadequate, or too expensive; and populations continue to grow but public infrastructures remain lacking.
In Indonesia, ride-hailing company Go-Jek has partnered up with over a million of drivers. To compare, Astra International, the biggest Indonesian conglomerate, only has 226 thousand people working full time across its 226 subsidiaries. Within just a few years, the Go-Jek has created a super app with enormous economies of scope, offering numerous services such as food and parcel delivery, cleaning services, repair & maintenance services, etc.
The company's digital wallet, Go-Pay is widely considered to be the biggest e-wallet in the country and is expected to play an important role in providing credit to Indonesia's unbanked population.  The economic and social impact that Go-Jek is having in Indonesia is immense.
Looking at the success story of Go-Jek in Indonesia, we saw opportunities in ride-hailing apps in African countries and Bangladesh. These countries have similarities to Indonesia: such as cogested traffic, high population density, and an attractive economic backdrop.
Being Safe(boda) in Uganda
Safeboda started out in Kampala, the capital of Uganda, which has 1.4 million people and is plagued by heavy traffic. The city has 10 fatalities per day due to road traffic accidents – the highest level in East Africa. The solution for its heavy traffic, like Jakarta, exists in conventional motorcycle taxis called Boda-boda. According to Uber Africa's General Manager Alon Lits, there are nearly 2 million weekly motorcycle taxi trips happening in Kampala per week.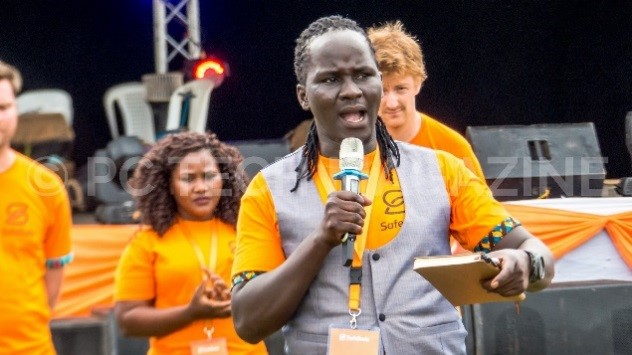 Ricky Rapa Thomson, one of the co-founder of Safeboda who used to make a living as a motorcycle taxi driver.
Source: PC Tech Magazine
However, conventional motorcycle taxis are often unsafe, require the client to negotiate prices and drivers often (claim to) have no change. The emergence of digital ride-hailing services has created a massive opportunity in the city.
Safeboda started in 2018 with only 1,000 drivers. By end of the year, they had more than 8,000 drivers registering over 1 million rides a month. They've also expanded to neighbouring country Kenya, with plans to expand to East Africa.
Carving a Path(ao) in Bangladesh
Meanwhile, Bangladesh, home to 165 million people and the fifth largest mobile market globally, is another attractive market for a ride-hailing platform. In the past decade, the Bangladesh economy has consistently grown and beat most regional peers; their GDP growth averaged at 6.6% and is expected to record an impressive 7.8% growth in 2018.
Ride-hailing Pathao has had the first mover advantage in this area and has financial backing from a strong strategic partner.
Started by three graduates from a local university in 2015, Pathao's journey wasn't easy considering that before the company began, Bangladesh had no culture of motorcycle taxis. They went on the ground and pushed this concept to the market. Eventually, they found success.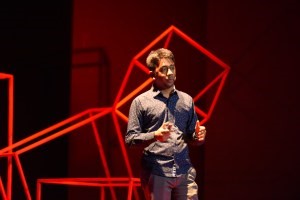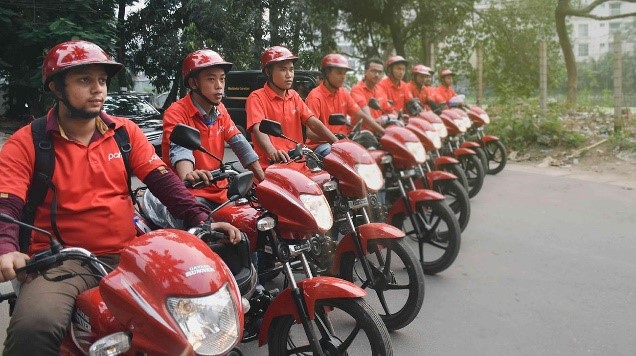 Hussain M Elius, co-founder of Pathao spoke at TED. Click here to watch (left), Pathao's drivers (right)
Source: tedxdhaka.com.bd, Thedailystar.net
In November 2017, Go-jek participated in their series A round which helped them expand to multiple services such as Pathao Food and Pathao Cars. According to Techcrunch, Pathao is valued at over US$ 100 million based on their pre-series B US$10 million round led by Go-Jek.
Aside from being in a good position to become the leading ride-hailing platform in the country, the company, has provided opportunities for millions of Bangladeshis. According to its founder and CEO, drivers on its platform are able to make more than twice the average salary in Bangladesh.
Jumping on the ride-hailing wagon
We wonder whether Pathao and Safeboda can change South Asia and Africa the way Go-Jek and Grab have changed Southeast Asia. So far things seems to be on the right track.